In 1964 author Shirley Maddock and photographer Don Whyte made a voyage around the Hauraki Gulf, with aviation legend Fred Ladd, documenting its people and places.
Islands of the Gulf was New Zealand's first locally made TV documentary series and Shirley Maddock – as well as writing, presenting and directing – became the country's first female television producer.
Intended as a one-off programme, the series ran to five half-hour episodes, screened when local faces were still a novelty on NZ television.
Maddock's subsequent book of the same name became an instant bestseller, providing a snap shot of life in the 1960s Hauraki Gulf.
It has recently been reprinted to coincide with a remake of the television series by actress and writer Elisabeth Easther, the daughter of Shirley Maddock.
Elisabeth spoke to Gulf Journal editor Tim Higham
How did a reprint of Islands of the Gulf come about?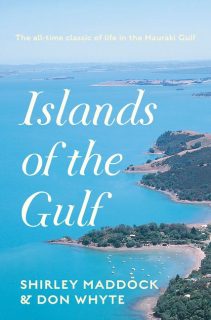 Harper Collins republished Mum's book because it's just such a great read, it's stood the test of time and they saw the value in a new generation being able to appreciate it… and with the updated version of the 1960s doco series screening next year, it felt like the perfect time to republish.
My role has really just been limited to writing a new foreword … and experiencing regular bursts of pride, knowing how delighted mum would have been to know her work is being valued all over again, so many years after her death.
When can we expect to see the television series?
It'll be on TV One sometime next year between February and March but an exact date hasn't been set yet.
How did you follow your mother's footsteps?
Shooting all over the Gulf this summer making an updated version of her show, I've tracked down some of the people who were in the original series and who were also in the book, or their relatives.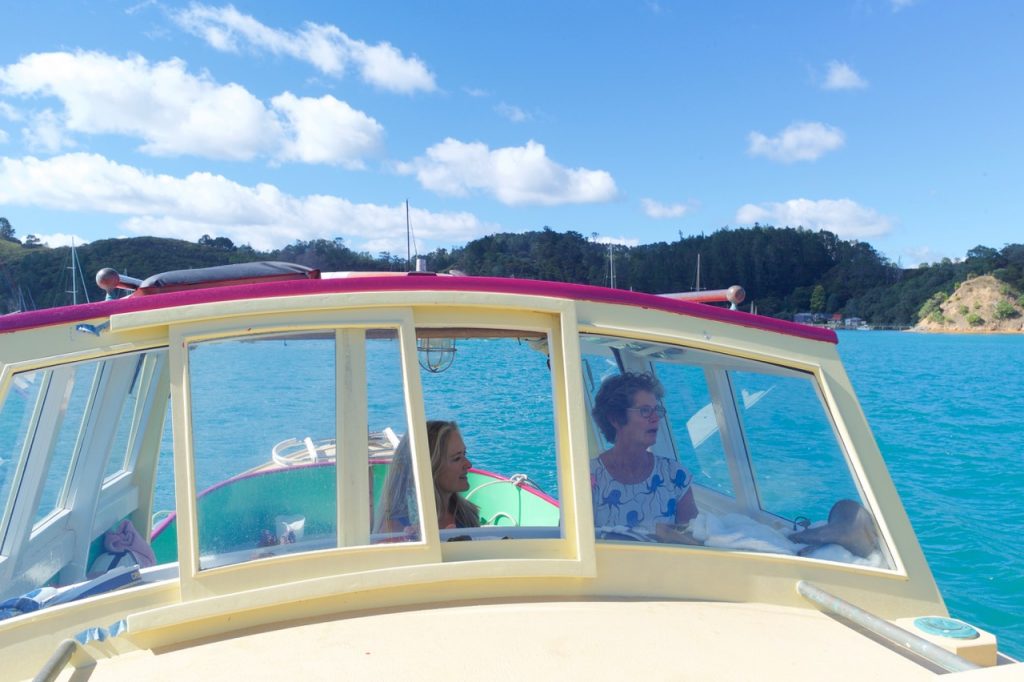 In the Great Barrier episode, mum follows the darling district health nurse Pia Makiha when she visits a new baby on the island – and possibly that was another television first, full frontal nudity.
Tracking Baby Raewyn down to Waiheke, we took her back to her family home on Aotea to talk to her about her feelings for the show, knowing my mother had met her before she could possibly remember. Proudly, Raewyn still has her Plunket book from that visit where a note remarked in capital letters: TELEVISED. Raewyn also told me how she wrote to my mother when she was 12-years-old, because it was important to her, knowing she'd been on television when she was so small. Somehow the letter not only made it to my mother, but mum wrote a kindly letter back. And that was mum all over. Not only was she terrifically talented, she was also terrifically kind.
Another character from the past was Bob Burns, a man who had the prescience to suggest that if the ferries to Waiheke become any faster, Waiheke would become a dormitory suburb of Auckland. And while Bob has been gone for many years, his son Jim came and spoke to me in the exact same spot my mum interviewed his dad all those years ago, at the end of the old Matiatia wharf. And we both agreed it was incredibly moving to be talking about our respective parents all these years later and also to have a way of seeing our respective parents walking and talking so many years after they'd died.
How much do you think things have changed around the Gulf?
Remaking my mother's series, I've been so proud to follow in her wake, to find out how things have changed and what's stayed the same, to share with a wider audience how incredible, by necessity, island people are.
Of course a fair bit has changed, but island people remain ostensibly the same.
House prices have definitely risen, and the wedding scene on Waiheke would've been hard to imagine in Mum's day (the current record is 22 in one day) but as a rule these characters still have to be resourceful, ready to help their neighbours in times of trouble even if their reason for living on an island is to find solitude.
Your mother also features in another recently published book?
Aside from Mum's book and TV show being given a remake… she's also featured in
Bird Words
an anthology of NZ bird writing that I edited for Penguin Random House.
Along with writers like Hone Tuwhare, Sam Hunt and Allen Curnow, this collection of bird flavoured writing features poetry, fiction and non-fiction and includes an excerpt from Islands of the Gulf, namely an account of mum visiting Hauturu/Little Barrier Island and trying to sight the curious little hihi (stitchbird).
How did Bird Words come about?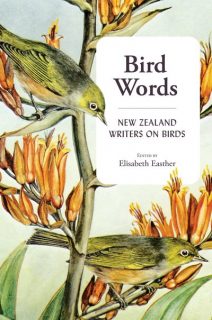 One working day I was flitting about the house, trying to finish a story for North and South magazine about the foibles of the naughty little hihi (aka the stitchbird) when an email pinged in from the guiding manager of Tiritiri Matangi.
Her message contained a poem about the hihi, written in the 1920s by Eileen Duggan. Mary Ann thought it might inspire me. Too right it did. Not only was the verse evocative, I had no idea that this extraordinary woman existed, or that she'd written poems about almost all of our native birds.
Later that same day, Sam Hunt called. I was his manager at the time so we regularly talked on the phone. Sam is often inclined to declaim poems down the telephone wire, and it is always a treat and in the course of that phone call he recited one of his own, about a shag – although it is another of his avian poems that made it into this collection.
Later, still that same day, Rowena a friend who was visiting from Wellington stopped by and I told her about the bird words I'd heard that day and she promptly launched into a recitation of Denis Glover's Threnody for the Albatross and a light bulb began to glow in my brain.
Which other writers and birds will we encounter in the book?
The final selection features some of New Zealand's best-loved and best-known writers, as well as obscure historical delights, including a verse by Abby Mason who was just 12 years old when she sent me her delightful poem about the kotare/kingfisher.
And while there are some classics in here, I also leaned towards some less obvious pieces, going for Glover's Threnody instead of his Magpies and Curnow's Parakeets over his Moa Skeleton.
From Denis Welch's godwits to Shelley's skylark, Blake's robin redbreast in a cage, to Meg Campbell's bonking budgies, writers and readers here and aboard clearly cherish their fine-feathered friends and I suspect, in part, it's because all these busy, inquisitive birds help our earthly imaginations take flight.