Speed, lights, and port sprawl need attention.
It's estimated the cruise ship industry pumps $490 million into the country's economy each year. Last season this saw 100 cruise ship visits to the Ports of Auckland with many of the 230,000 passengers heading into the city to enjoy the sights, shops, bars and restaurants.
In the coming 2017/2018 season that is expected to increase by a third and by 2025, 171 ships are expected each year.
There aren't just more ships coming in, they are also getting bigger and carry more passengers. One of the new mega ships, Ovation of the Sea, can carry nearly 5,000 people, with those passengers alone spending around $8.5m in New Zealand ports last summer.
This is the type of visitor Auckland Tourism, Events and Economic Development (ATEED) aims to attract to the city in its Destination AKL 2025 plan. High spenders to bring the inner city alive, especially at night, without putting more pressure on city residents and transport routes.
Ovation is a new bred of ship able to offer more on-board experiences, which are popular with passengers.
But is there a dark side to the glitz and glamour?
At 348 metres the ship is too long to tie up at the cruise ship wharves. Instead, it was moored in the harbour with passengers boated ashore on tenders.
Plans for a mooring 'dolphin' built off Queens Wharf to accommodate bigger ships have stalled, in the face of public opposition to the further loss of harbour space and views.
Cruise ships have been dragging the chain on an otherwise successful voluntary protocol to reduce speed to address ship strike of Bryde's whale.
On average two whale a year were being killed.
At 14 knots there was a 30 percent survival rate when struck, while at 10 knots that rose to a 70 percent survival rate.
"Ten knots gave a good survival rate and would still be viable for shipping," Bryde's whale expert Dr Rochelle Constantine with the University of Auckland, says.
She is frustrated with the passenger ships.
Reports from the International Fund for Animal Welfare (IFAW) show average speeds for ships has reduced from 14 knots to the recommended 10 knots, but cruise ships speeds have been consistently in higher risk categories.
This winter was the first time they dipped to similar speeds as other shipping.
But in summer there are four times as many cruise ships and their speeds are higher.
Light pollution along the coast is already causing concern. Lights on vessels attract the attention of young birds, along the coast and on Hauraki Gulf islands, just learning to fly.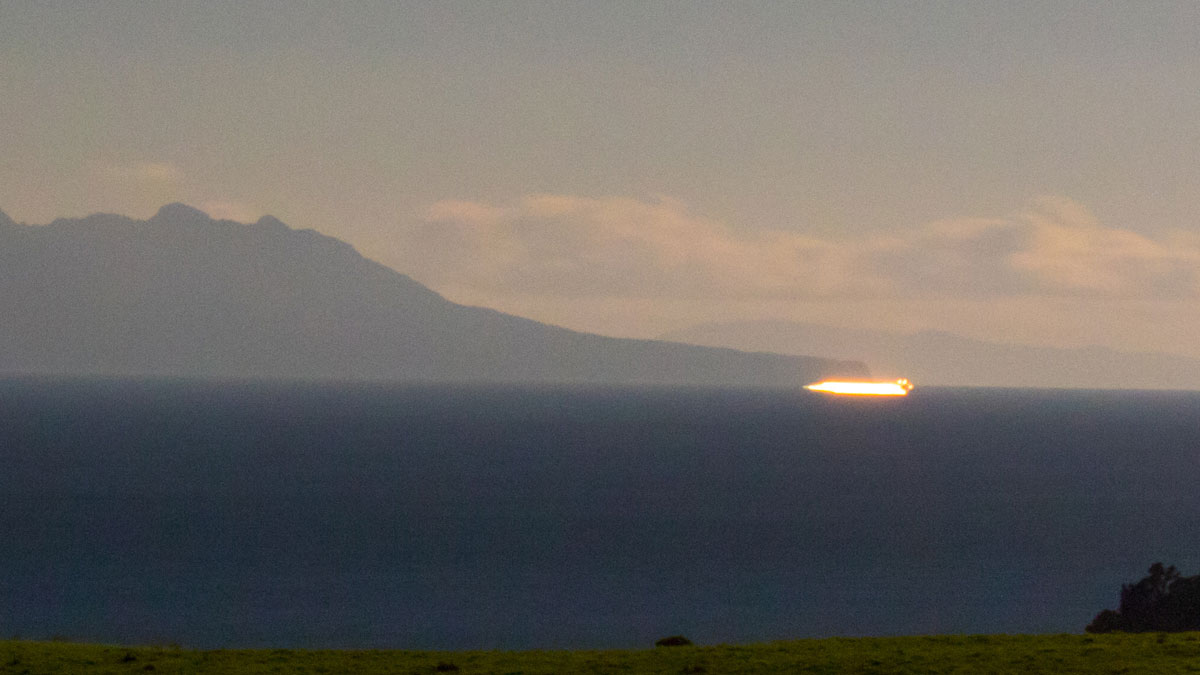 Drizzling or hazy weather make the lights look like glowing balls, Chris Gaskin of The Northern New Zealand Seabird Trust says.
While cruise ship crews usually release the birds, when 64 young Buller's shearwaters and four flesh-footed shearwaters turned up on the deck of a cruise ship last summer, they were instead put together in boxes, and then handed over to the Department of Conservation.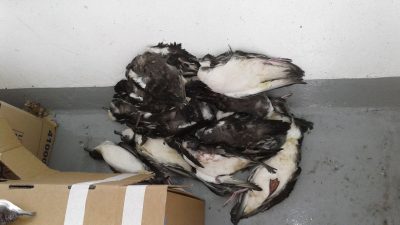 Stressed at being in such close quarters, the birds had also been fighting and around 20 had died.
The concerns have been on-going for some years. Gaskin and DOC are working toward a set of protocols for crew handling birds on cruise ships. He has concerns at the prospect of more brightly lit ships travelling coastal waters.
At other seabird hotshots like Chatham Is and the sub-Antarctic islands, lights are already being kept down, and with protocols for commercial fishing boats in place to reduce lights, he questions why the ships are lit up like Christmas trees.
Perhaps a broader look at the costs and benefits of cruise activity is needed, with ATEED, the Ports of Auckland and cruise companies sitting down to develop a code of conduct for the gulf.